Use our free family tree generator to create your own custom family tree. The templates on this page include three generations, but we have more templates on other pages. You can add your own photos and text. The following images are just samples. To edit the family trees, please click on "open the family tree maker" below.
Three Generations
This template is suitable for a married couple with no children. If you want to add children, then see the templates below (that show three generations) or those for four generations.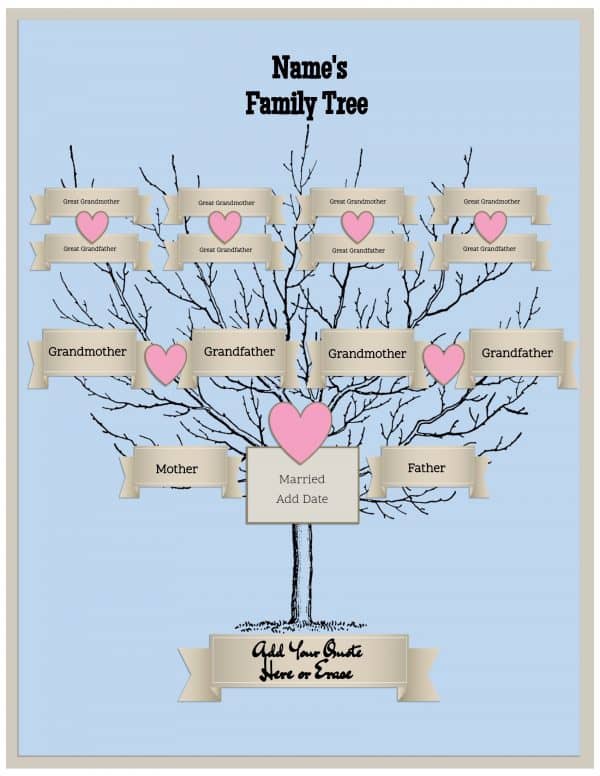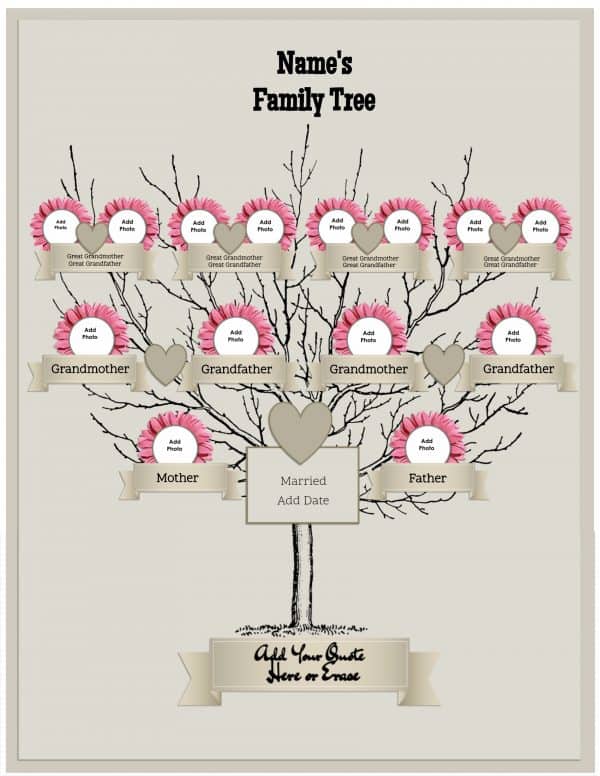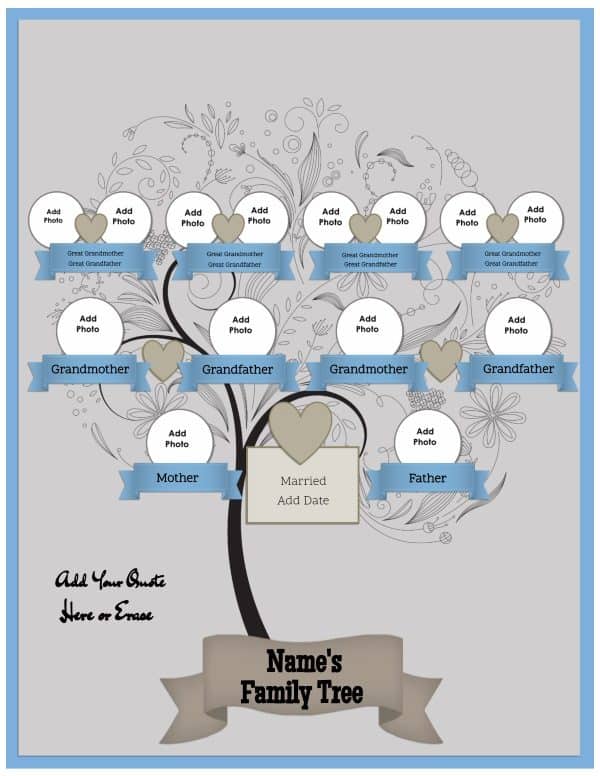 Three Generations with Two Children
(can include pets)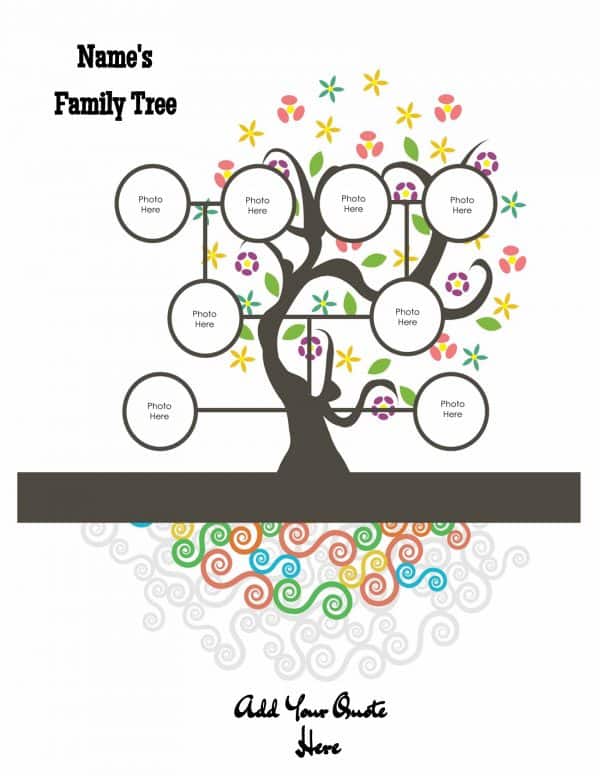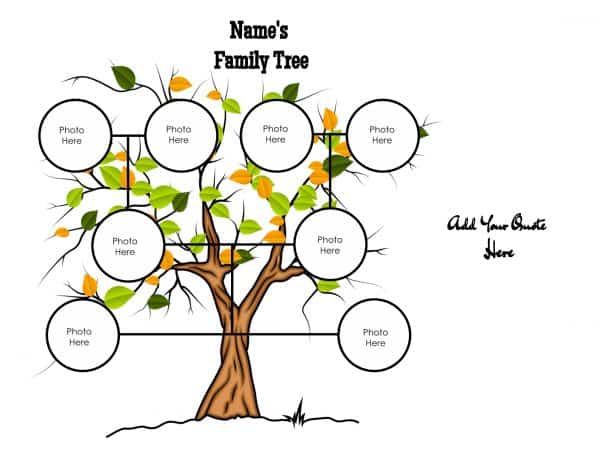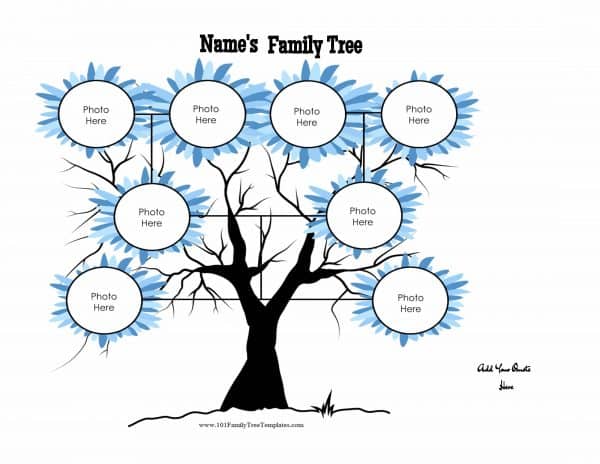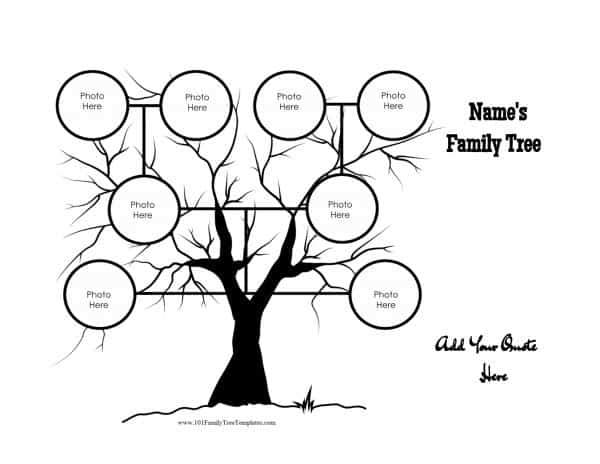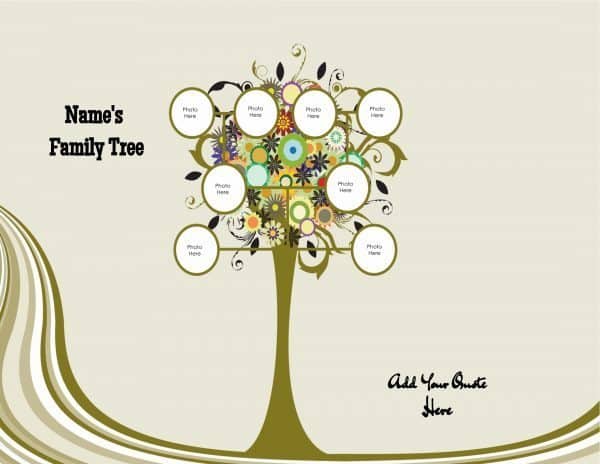 Three Generations with Three Children (can include pets)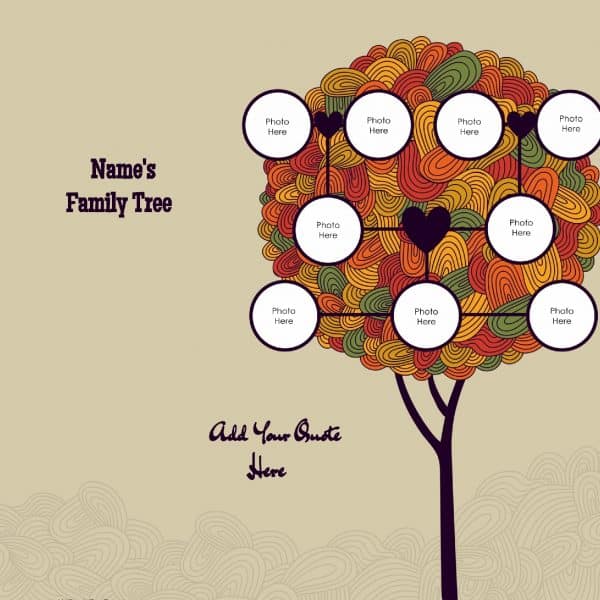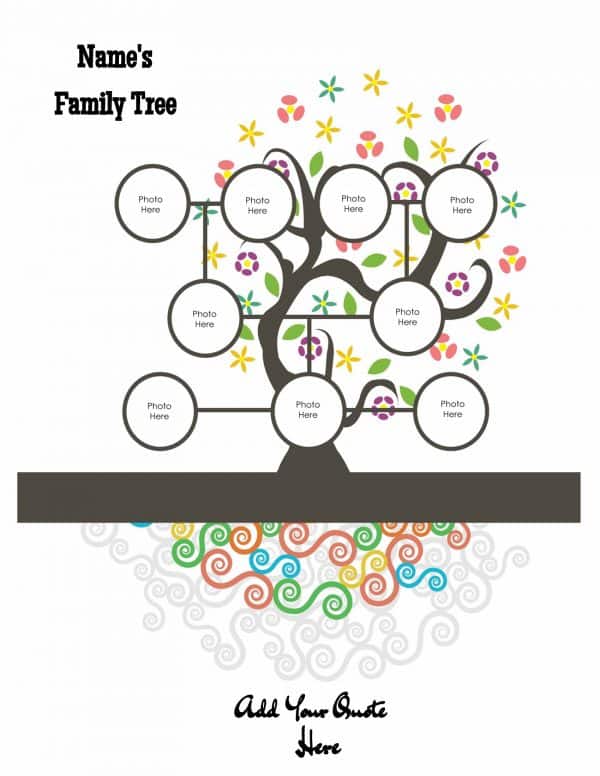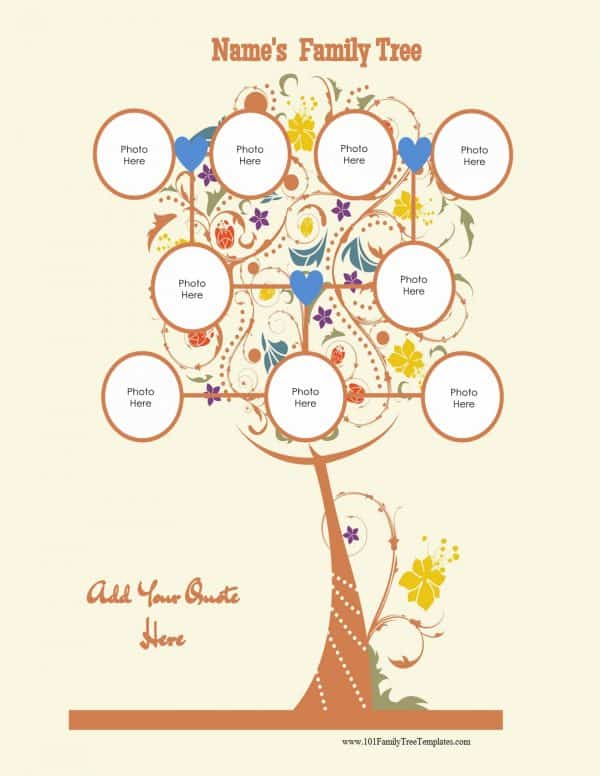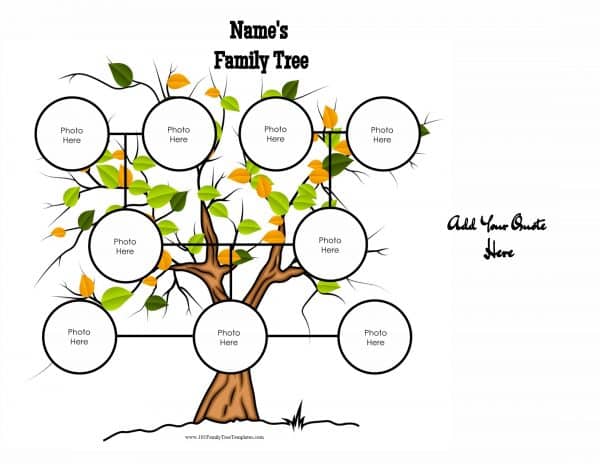 Text-Only (No Photos)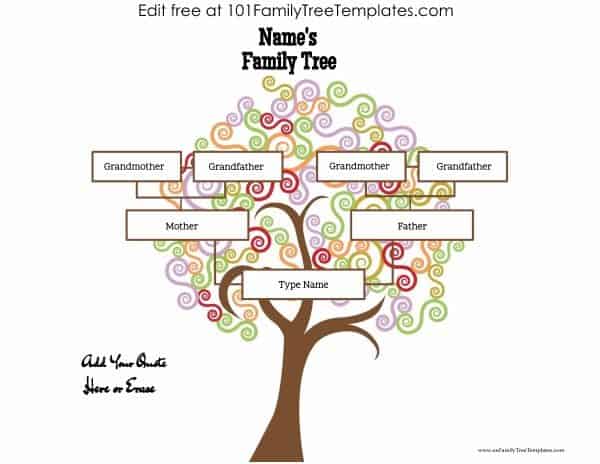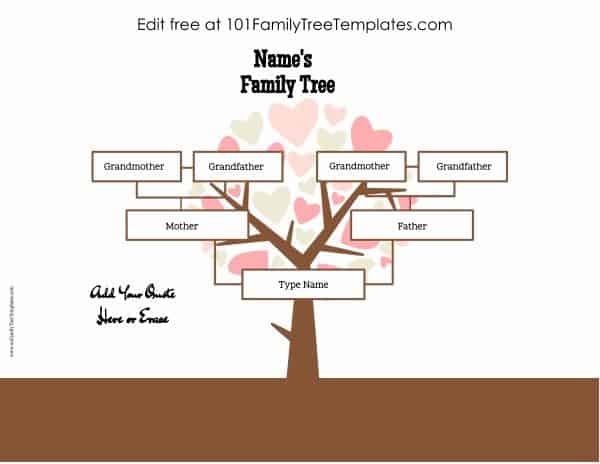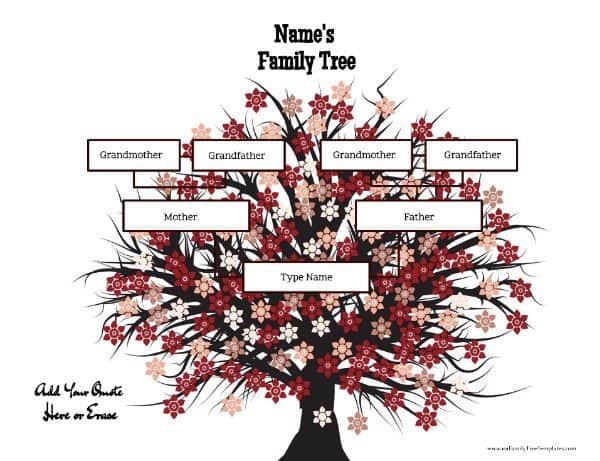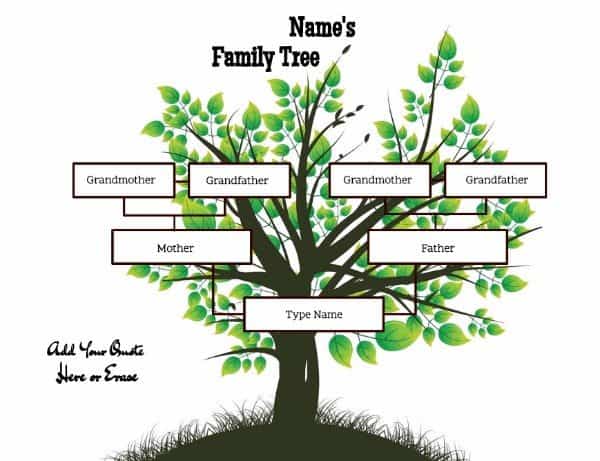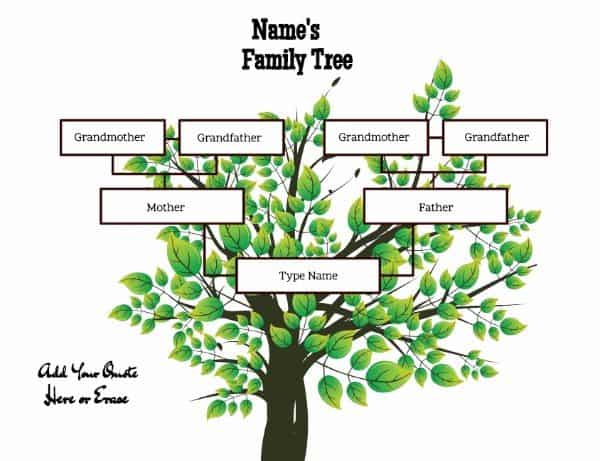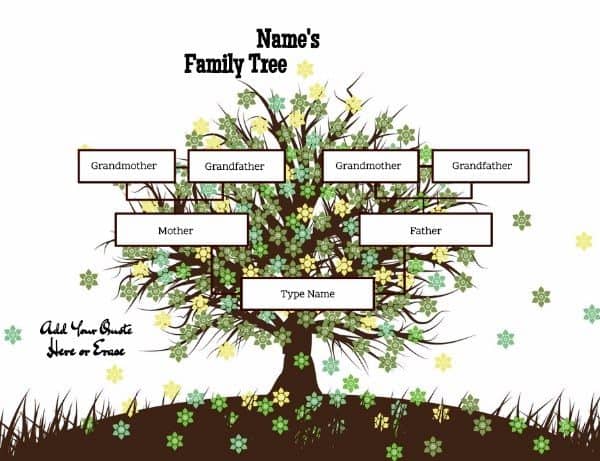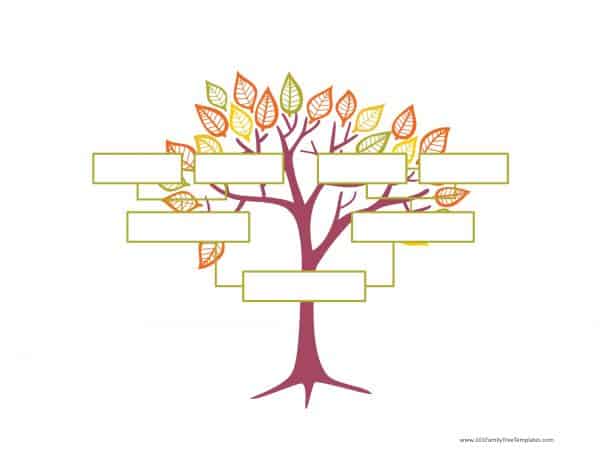 How to Use the Family Tree Generator
Select the template that you want to use.
Decide how many siblings you want to include in the youngest generation. There are three options (1, 2 or 3).
Type the name of each family member.
Add photos if you selected a template with photos.
Download or print.
Please note that this is a 3 generation family tree. We also have two or four generations available.