4 generation family tree template free to customize and to print. You can add your own photos and text. There is no need to download any software to create the family tree. You also don't need to register. It only takes a few minutes to make. You can make unlimited copies.
Photos and Text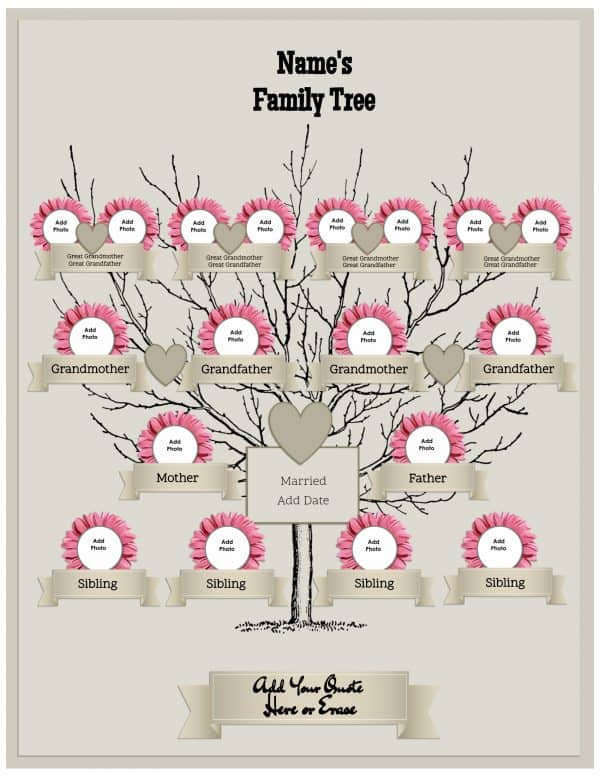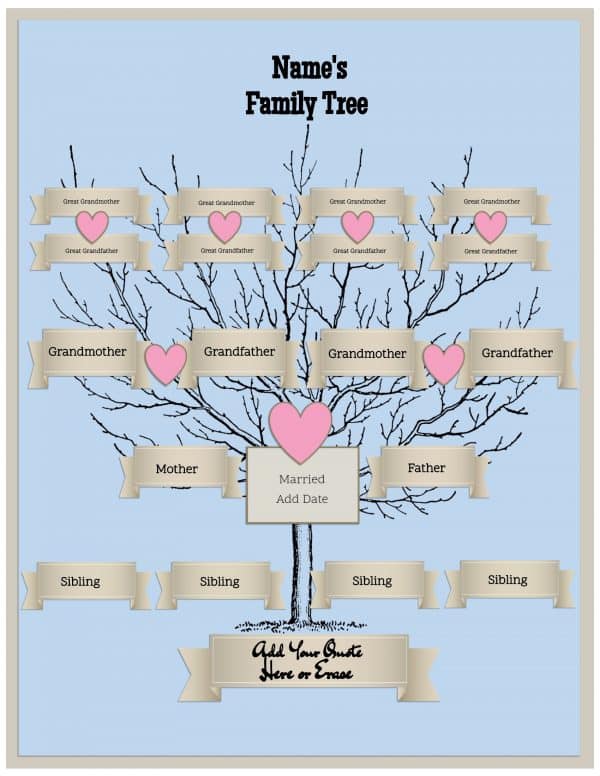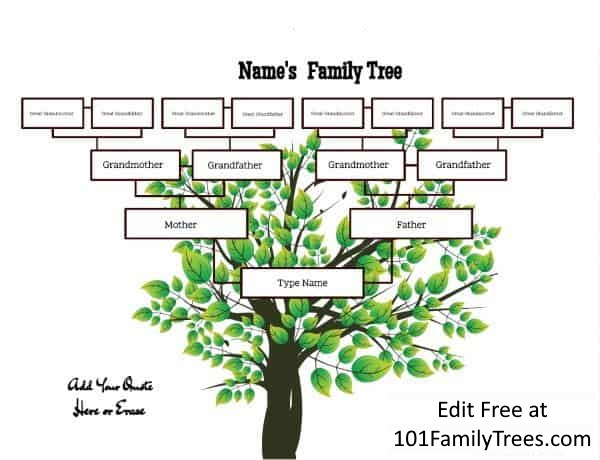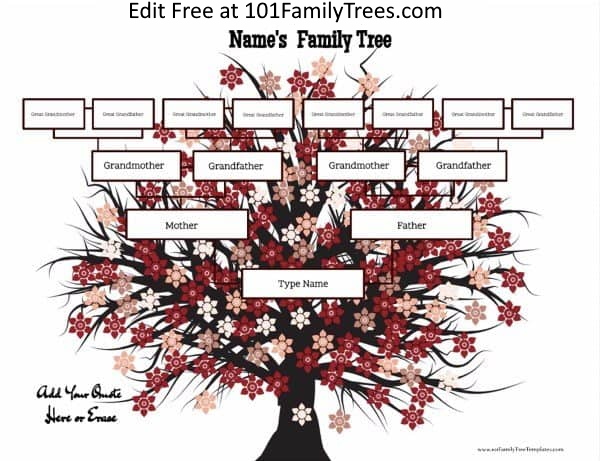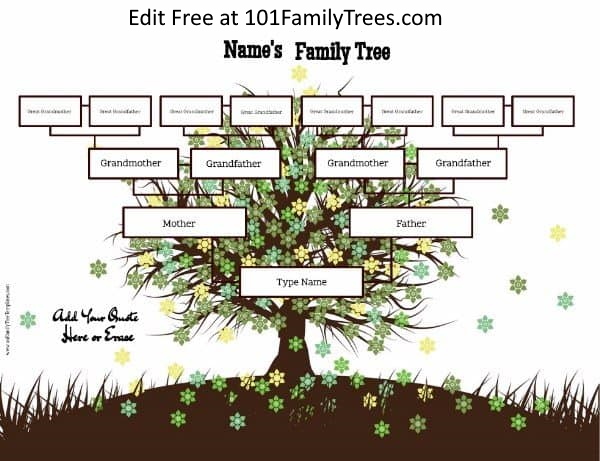 How to Create a Family Tree
If you are on this page then we assume that you want to create a family tree for four generations. If not, then try the other templates on this site.
Select the template that you like best. There are many different versions on this page.
Decide how many siblings you want to include. Click on the relevant number.
The family tree creator will open. You can now add the names of each family member. You can also add photos if you selected a template with photos.