This is a cousin family tree with cousins, aunts and uncles. You can edit all names and take out any family member.
Extended family tree template with siblings
This is an extended family tree with siblings and cousins.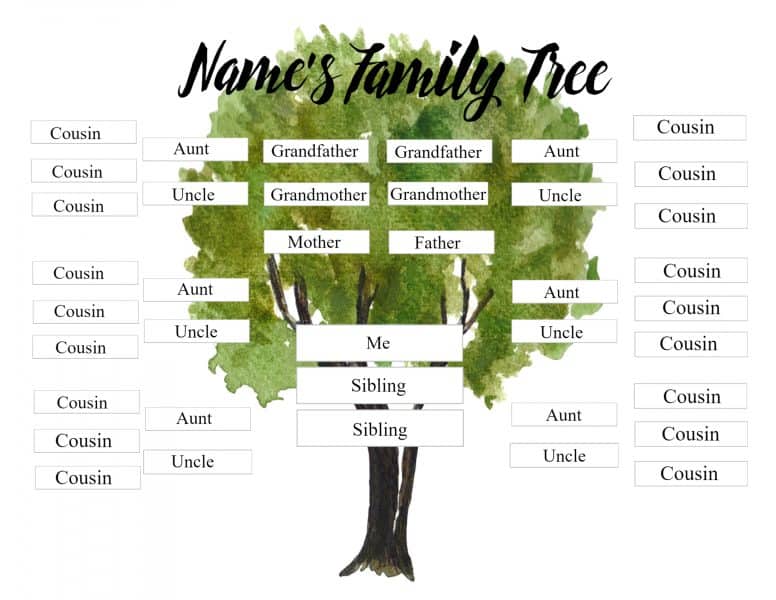 On the family tree chart cousins can be rearranged in different places if your aunt and uncle do not have three children as in the sample template. Feel free to move the cousins or any other family member around.
Cousin Family Tree with No Siblings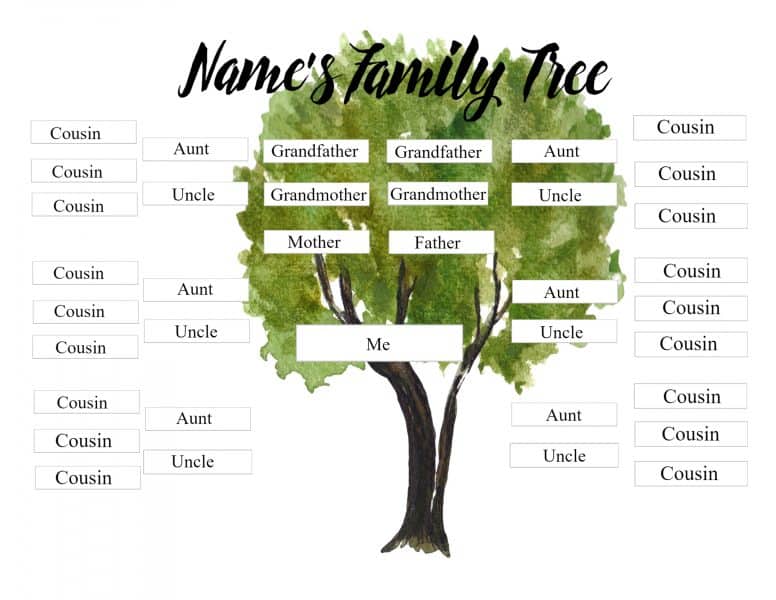 The family cousin chart includes a mother, father, two grandmothers, two grandfathers, six aunts and uncles and 18 cousins. You can delete any of these family members to customize according to your own extended family. You can also type the name of each family member in your own personalized cousin tree chart. See an explanation below on how to draw an extended family tree.
How to draw a family tree with aunts and uncles
Open the family tree builder by clicking on either image above (with or without siblings).
Select a tree.
Click on each family member and either type a name of delete.
To download click on the cloud icon.
How to make a blank family tree template with cousins
If you want to make a blank family chart then delete the text and print when blank. To delete text, click on the text and then on the trash can.
How to add additional siblings
To add a sibling either drag a family member that you will not be using under or above "me". For example, if your aunt and uncle have only two children then you can move a cousin near to me and change the text.
If you need all of the family members on the chart then just add another text box.